Component Format
Change the component format of DivMagic between HTML and JSX. The code you copy will be in the format you choose.
This setting applies to the CSS selection as well. If you choose JSX, the CSS code will also be in JSX format.
Default Value: HTML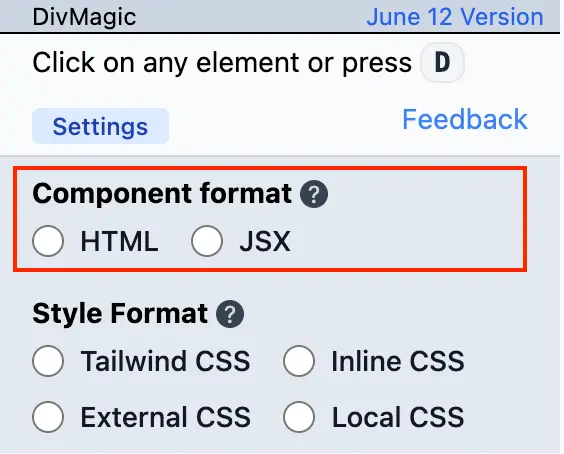 Both HTML and JSX options produce the same result. The difference is in the format of the code.